How to Choose the Perfect Engagement Ring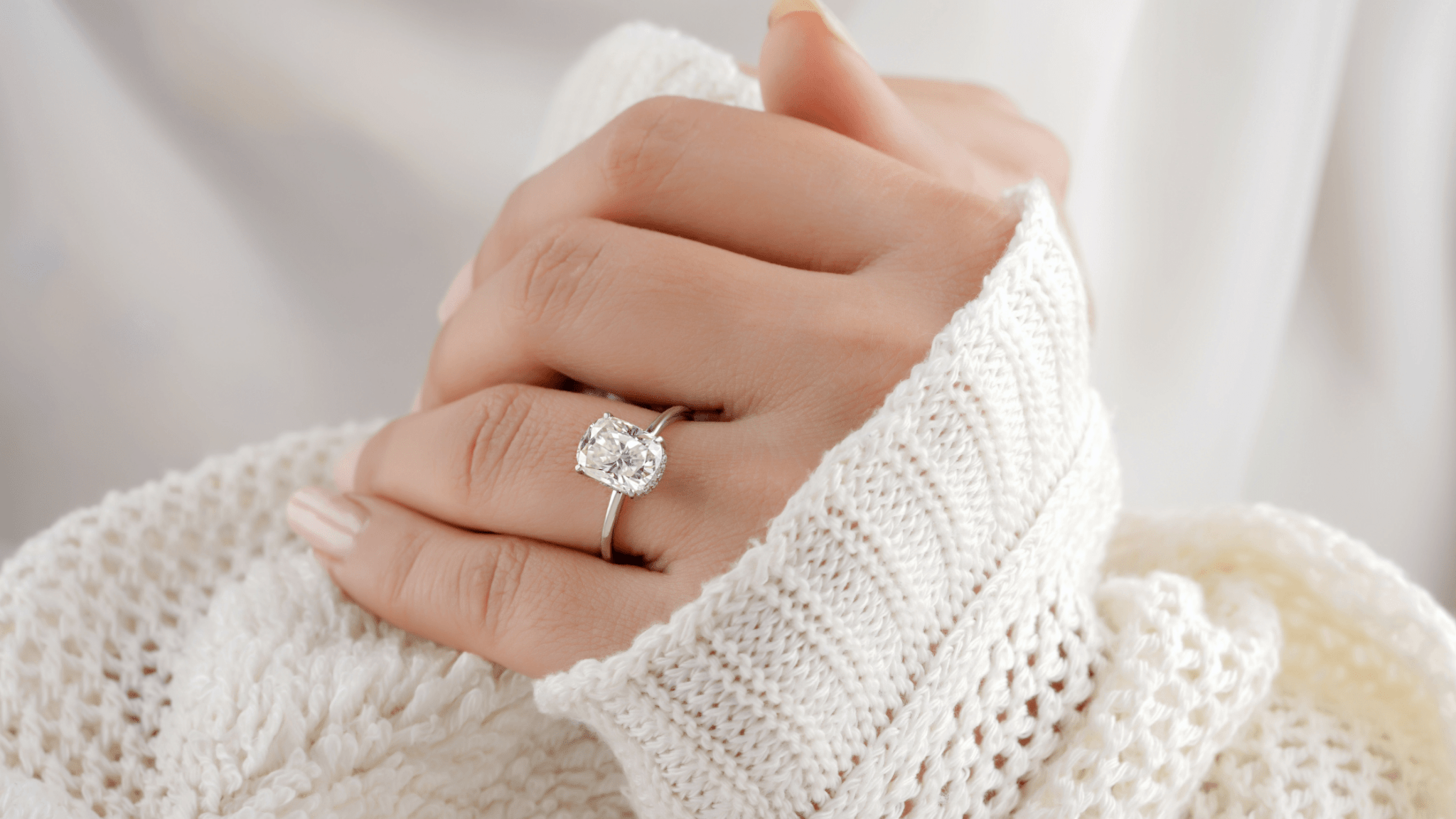 So, you're ready to take the next step in your relationship, but not sure how to choose the perfect engagement ring? Where do you even start? With so many options available, it can be overwhelming trying to figure out which ring is right for you.
Here are a few tips to help you choose the perfect engagement ring:
1. Set a Budget. The first thing you need to do is set a budget. Engagement rings can range in price from a few hundred dollars to tens of thousands of dollars, so it's important to have an idea of how much you're willing to spend before you start shopping. Once you have a budget in mind, you can narrow your search to rings that fall within your price range.
At Jewelmasters, we can work with all budgets! Whether you're looking to spend $500 or $50,000+ dollars on an engagement ring - we can help. 
2. Consider the 4 Cs. The 4 Cs stand for carat, color, clarity, and cut. These are the main factors that affect a diamond's value. When picking an engagement ring, it is important to consider the 4 Cs so that you can choose a ring within your budget that still meets your standards for quality.
3. Consider Your Style. Next, think about your personal style. Do you prefer simple or elaborate jewelry? What type of metal do you prefer? What gemstone would you like? Would you like a solitaire or a more unique setting? Asking yourself these questions will help you zero in on the type of ring that's right for you.
4. Think About Your Lifestyle. It's also important to consider your lifestyle when choosing an engagement ring. If you work with your hands or are otherwise active, you'll want to choose a ring that won't get in the way or be easily damaged. A simple solitaire or band may be a better option than a more delicate setting with multiple gemstones.
5. Get an Appraisal. Finally, once you've found the perfect ring, it's important to get an appraisal. This will ensure that your insurance policy covers the full value of the ring in case it's ever lost or stolen. 
Choosing an engagement ring is a big decision, but following these tips will help make sure you find the perfect ring for both your style and your lifestyle. And don't forget to get an appraisal! An insured ring will give you peace of mind knowing that your investment is protected.
Ready to take the next step? Call Jewelmasters at (601) 268-7004 to speak with a jeweler today! 
We are located at 6156 US Highway 98, Suite 60. Hattiesburg, MS - 39402. Our store hours are Tuesday - Friday 10:00am - 5:30pm, and Saturday 10:00am - 3:00pm.